7000 international students coming to JCFL
from more than 30 countries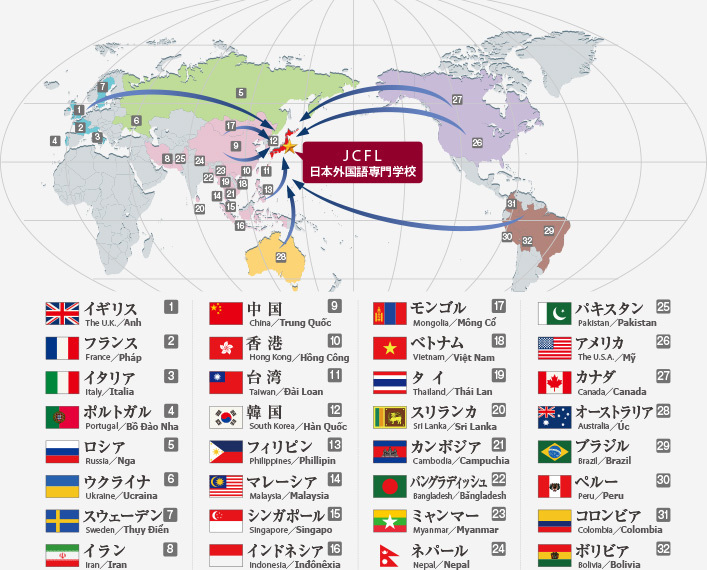 JCFL offers full support to international students for their life in Japan, job employment and entrance to school of higher grade in order to develop global citizens and employees working across national borders and have the whole world as their stage.
5-Tiered Support System for International Students

Homeroom teacher takes
close care of each student.

In Career Guidance (homeroom), the homeroom teacher advises students in job-hunting and admission into higher levels of education, as well as studying and their life as international students. The homeroom teacher supports each student in every aspect of student life.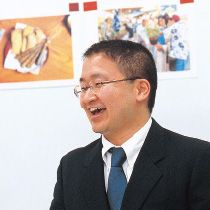 Homeroom teacher and Careers
Center help you find a job.

International students need to know the job-hunting schedule particular to Japan, and how to prepare for the application process. After entering a specialist course, students are prepared for job-hunting in accordance with their level of language and specialist competence.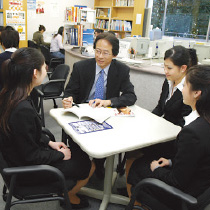 We have dormitories owned
by our affiliated company.

JCFL has dormitories owned by an affiliated company. We offer special rates for accommodation in our dormitories for international students. Contact college staff for details.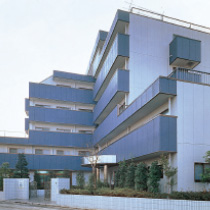 There are lots of exchange
opportunities with Japanese
students studying at JCFL.

International students take TOEIC and English Communication classes together with Japanese students. They can take part in our International Exchange Club and Tea Ceremony Club together with Japanese students. Through these extracurricular activities, both students can deepen their understanding of one another's culture.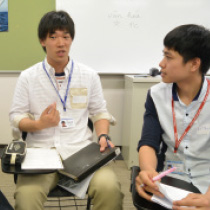 JCFL Scholarship System/
EJU Reservation Program for Honors
Scholarship

JCFL offers JCFL Scholarships for applicants for Preparation for Universities and Graduate School Course, Japanese-Vietnamese Translation & Interpretation Department, Japanese Business Course and English-related courses. Depending on the result of the examination, the tuition fee is reduced by 100,000 yen or more up to1.36 million yen. JCFL provides international students with substantial financial support by offering Special Scholarships to those entering JCFL higher-level courses from JCFL Japanese course, and Qualification Scholarship to those having achieved high scores in TOEIC or passed the secondary examination of Tour Guide-Interpreter Interpreter Examination. Moreover, those who have taken the EJU examination and achieved high scores in Japanese will be given an opportunity to receive the Mistry of Education's Reservation Scholarship (monthly 48,000yen ×12 months). For those who do not qualify for it, there will be an opportunity to receive the Ministry of Education's General Learning Encouragement Support after entering JCFL.
JCFL Scholarship Award Ceremony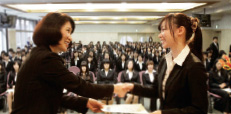 Every year, the scholarship winners are awarded. With their potentials recognized, winners make their first confident steps towards their future goals.